The Leoš Janáček International Competition in Brno (Mezinárodní soutěž Leoše Janáčka v Brně, hereinafter referred to as MSLJ) is a competition named after the famous composer Leoš Janáček. The purpose of the competition is to seek young talented musicians and performers. The age limit is 35 years. The following categories take turns on a regular basis in five-year periods: piano, organ, violoncello, double bass, flute, clarinet, string quartet, violin, French horn and tuba.
2022 – piano, organ
2023 – violoncello, double bass
2024 – flute, clarinet
2025 – violin, string quartet
2026 – French horn, tuba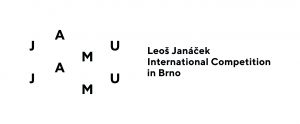 Select year of the competition
About the competition
---
The competition is held under the patronage of Minister of Culture of the Czech Republic Mgr. Martin Baxa, Governor of the Region of South Moravia Mgr. Jan Grolich, Mayor of the City of Brno JUDr. Markéta Vaňková and President of the Constitutional Court of the Czech Republic JUDr. Pavel Rychetský, dr. h. c.
The competition is supported by:


Partners of the competition: